Overview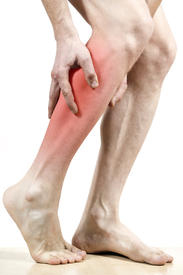 Most people have a gap under the arch of their foot when they are in a standing position. The arch, the inner part of the foot is slightly raised off the ground. People with flat feet or fallen arches either have no arch, or it is very low. The feet of people with flat feet may roll over to the inner side when they are standing or walking, and the feet may point outwards as a result.
Causes
The direct cause of being flat footed is linked to a muscular imbalance in the intrinsic muscles of the foot and ankle. When your main arch-supporting tendon, the posterior tibial tendon, decreases in strength due to muscle decay or injury, the foot begins to flatten and can cause pain during normal activities. Weakness in the tendon can be present at birth due to genetics or can develop from early walking patterns. However, in most people who experience fallen arches, it comes from strain due to aging or placed on the feet from standing or walking in heels for long periods of time. Improper footwear that doesn?t support the arch of the foot, diabetes and obesity can increase your risk of developing fallen arches.
Symptoms
Many people have flat feet and notice no problems and require no treatment. But others may experience the following symptoms, Feet tire easily, painful or achy feet, especially in the areas of the arches and heels, the inside bottom of your feet become swollen, foot movement, such as standing on your toes, is difficult, back and leg pain, If you notice any of these symptoms, it's time for a trip to the doctor.
Diagnosis
Podiatrists are trained in expertly assessing flat feet and identifying different risk factors and the causes for it. Initial assessment will begin with a detailed history attempting to find out if any underlying illness has resulted in this. A detailed clinical examination normally follows. The patient may be asked to perform certain movements such as walking or standing on their toes to assess the function of the foot. Footwear will also be analysed to see if there has been excessive wear or if they are contributing to the pronation of the foot. To assess the structure of the foot further, the podiatrist may perform certain x-rays to get a detailed idea of the way the bones are arranged and how the muscle tissues may be affecting them. It also helps assess any potential birth defects in a bit more detail.
What is PES Planovalgus deformity?
Non Surgical Treatment
Normally, flat feet disappear by age six as the feet become less flexible and the arches develop. Only about 1 or 2 out of every 10 children will continue to have flat feet into adulthood. For children who do not develop an arch, treatment is not recommended unless the foot is stiff or painful. Shoe inserts won?t help your child develop an arch, and may cause more problems than the flat feet themselves. However, certain forms of flat feet may need to be treated differently. For instance, a child may have tightness of the heel cord (Achilles tendon) that limits the motion of his foot. This tightness can result in a flat foot, but it usually can be treated with special stretching exercises to lengthen the heel cord. Rarely, a child will have truly rigid flat feet, a condition that can cause problems.
Surgical Treatment
A better approach is to strengthen the weakened ligaments with Prolotherapy, supplemented by an arch support if the condition has existed for several years. Chronic pain is most commonly due to tendon and ligament weakness, or cartilage deterioration. The safest and most effective natural medicine treatment for repairing tendon, ligament and cartilage damage is Prolotherapy. In simple terms, Prolotherapy stimulates the body to repair painful areas. It does so by inducing a mild inflammatory reaction in the weakened ligaments and cartilage. Since the body heals by inflammation, Prolotherapy stimulates healing. Prolotherapy offers the most curative results in treating chronic pain. It effectively eliminates pain because it attacks the source: the fibro-osseous junction, an area rich in sensory nerves. What?s more, the tissue strengthening and pain relief stimulated by Prolotherapy is permanent.